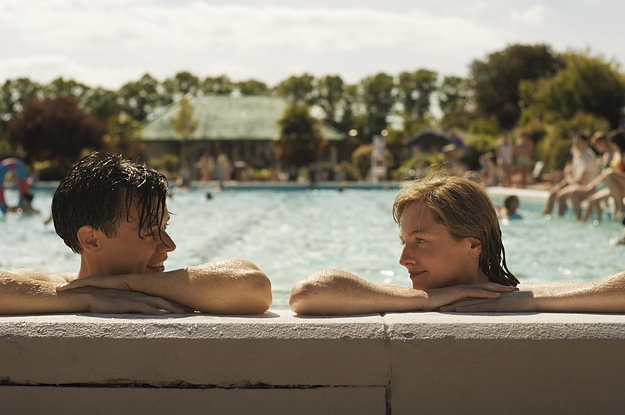 Harry Styles is our policeman.
You've probably seen pictures of Harry Styles on the set of My Policeman — his first leading role.
So far, we know Harry's playing Tom, a policeman who marries teacher Marion, played by Emma Corrin, while also being involved with Patrick — a museum curator who's played by David Dawson.
Prime Video
The romantic drama, directed by Michael Grandage, is set in 1950s Britain, a period where same-sex relationships between men were illegal.
Well, the first teaser trailer just dropped, and it confirms what we already knew — My Policeman is a total must-watch.
View this video on YouTube
The teaser doesn't give too much away, but it's clear to see that there's a complicated love triangle going down between Patrick, Tom, and Marion.
And it looks like we can expect a whole lot of romance…
…And quite a bit of drama.
My Policeman is out in cinemas on October 21 and will be available for streaming on Prime Video on November 4.
TV and Movies
Get all the best moments in pop culture & entertainment delivered to your inbox.