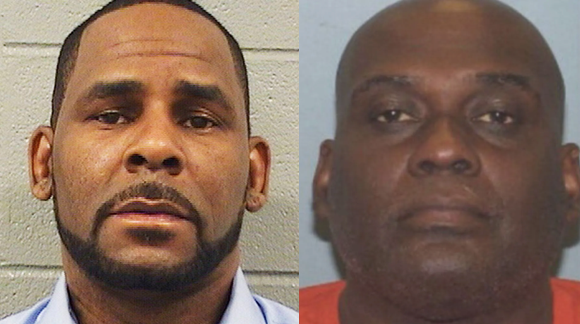 Frank James, the alleged New York City subway shooter has evidently formed a friendship with disgraced R&B superstar R. Kelly.
Three sources told the Daily News about the pair's friendship behind bars at the Metropolitan Detention Center in Sunset Park.
Kelly is there awaiting his sentencing for his sex trafficking conviction and James is awaiting his trial for the April 12 mass shooting on the N train.
"Both do get along. They actually sit together and eat together," said one jailhouse source.
"They talk about TV shows. They go out to rec together. They're buds," said another.
The two men are housed at the center that also houses government cooperators because they are both considered high-risk inmates, sources confirmed.
However, James has a bunkmate, but Kelly has his own room, a source said.
Both are facing life in prison.
James has not been behind bars that long but reportedly he does not complain a lot and drinks copious amounts of coffee, said one of the sources.
Kelly, on the other hand, uses his music to lift spirits, several sources claimed.
"Mr. Kelly is not in control of who he is housed with," said Jennifer Bonjean, Kelly's lawyer. "A friend is someone you voluntarily hang out with."
James, who is indicted on federal terrorism charges is not the first high-profile friend that Kelly has made.
The News exclusively reported that Kelly had formed a bond with his one-time cellmate Brendan Hunt, a Queens man who was found guilty of threatening to kill congress members.