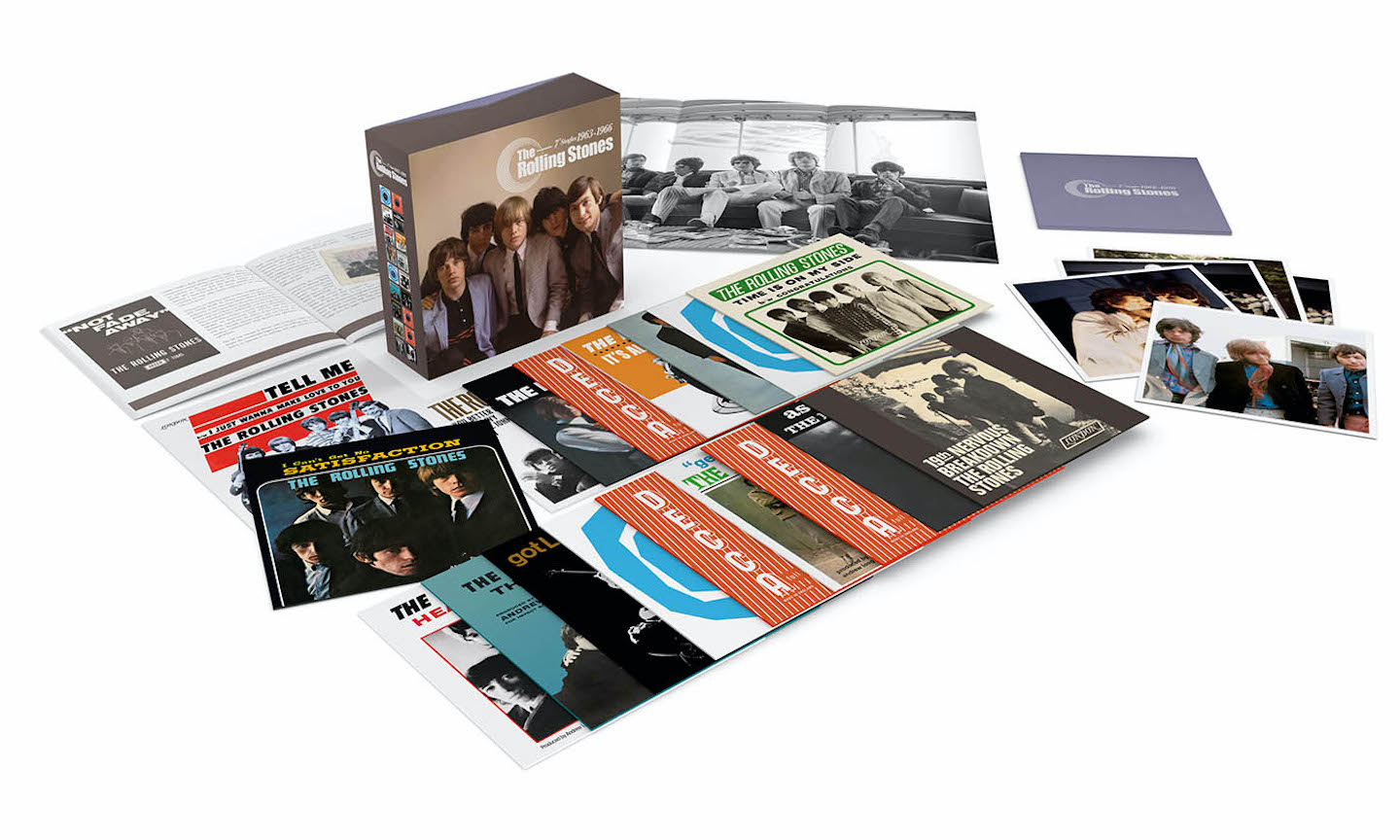 The box set The Rolling Stones Singles 1963-1966 will be released by ABKCO Records on June 10, to mark the 60th anniversary of the peerless rock giants. The limited edition set contains reproductions of the first 18 vinyl 7" singles and EP releases by the Stones as they were originally released by Decca and London Records.
The tracks are all remastered by 12-time Grammy-winning engineer Bob Ludwig, and come with picture sleeve art appropriate to the era, as well as a 32-page booklet with extensive liner notes by journalist Nigel Williamson. This also contains rare photos and ephemera and the release features set of five photo cards and a poster, all housed in a hard-shell box. A companion second vinyl box set in the series, The Rolling Stones Singles 1966-1971, will be released next year.
ADVERTISEMENT
The Rolling Stones Singles 1963-1966 features the remarkable run of early singles and EPs by the band's 1960s line-up of Mick Jagger, Keith Richards, Brian Jones, Charlie Watts, and Bill Wyman. It begins with their June 1963 cover of Chuck Berry's "Come On," which they followed with the song offered to them by John Lennon and Paul McCartney, "I Wanna Be Your Man."
As the Jagger-Richards songwriting axis began to establish them as hugely significant composers of their own material, the set also features such timeless hits as "(I Can't Get No) Satisfaction" and "Get Off Of My Cloud," which are included in both their US and UK versions, which featured different sleeve art and B-sides. Also featured is their version of the Jerry Ragovoy composition "Time Is On My Side," previously recorded by Irma Thomas, in its lesser-known version featuring an organ intro.
Another rarity in the set, never featured on any Stones album, is "Sad Day," the US B-side of the 1966 hit "19th Nervous Breakdown." The three EPs included were all originally UK-only releases, The Rolling Stones, Five by Five (both from 1964 and the latter recorded at Chess Studios), and 1965's Got Live If You Want It!
Pre-order The Rolling Stones Singles 1963-1966, which is released on June 10.
ADVERTISEMENT