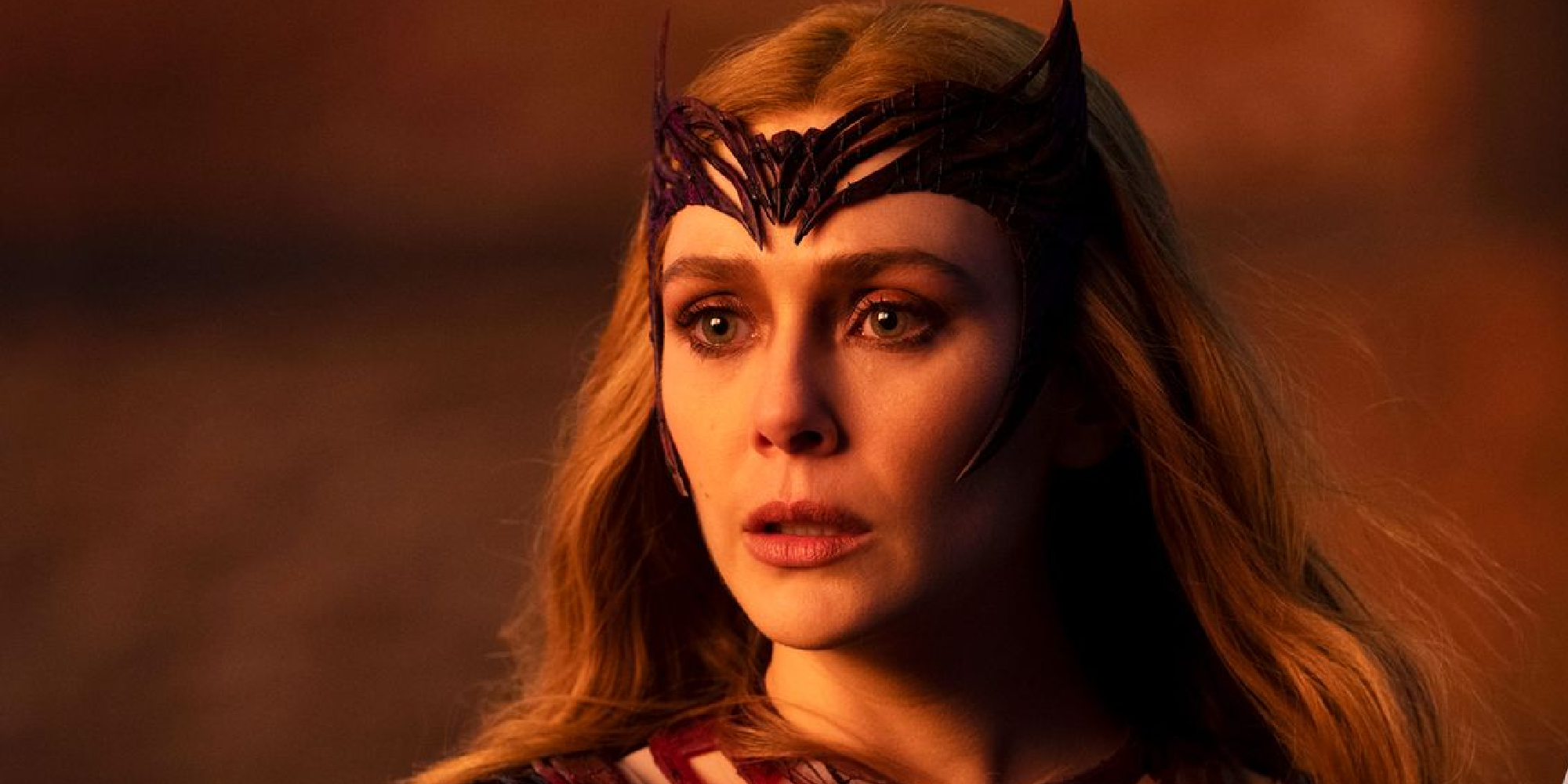 Doctor Strange in the Multiverse of Madness may prove Wanda Maximoff to be the most powerful character in the Marvel Cinematic Universe.
Doctor Strange in the Multiverse of Madness might prove that Wanda Maximoff is the most powerful character in the Marvel Cinematic Universe. Elizabeth Olsen first brought the comic book icon to life with an uncredited cameo in 2014's Captain America: The Winter Soldier. From there she has gone on to appear in five MCU films, including Captain America: Civil War and all three Avengers films. Wanda reached new heights upon leading the Disney+ megahit WandaVision in 2021, leveling up the character into her Scarlett Witch title and Olsen with an award-winning MCU performance.
Wanda's next appearance will be in the highly-anticipated Doctor Strange in the Multiverse of Madness. The sequel to Doctor Strange is directed by Sam Rami (known for creating the Spider-Man trilogy) and sees Benedict Cumberbatch don his charismatic red cape once again. A mysterious new adversary awaits Stephen Strange and his allies as they travel into the multiverse. It's also clear that Strange will interact with Wanda for the first time in the blockbuster. Though the magical beings crossed paths in Endgame, this will be their inaugural storyline together, leading many to wonder who is the mightier of the two.
SCREENRANT VIDEO OF THE DAY
Related: Marvel Almost Teased Thor's Young Avengers Replacement In WandaVision
Multiverse Of Madness producer Richie Palmer hinted to Empire that the movie proves Wanda to be the most powerful character in the MCU. Speaking to the maximization of Maximoff's newfound powers in the film, Palmer all but called Scarlett Witch the MCU's top dog. Check out his comments below, as well as a brand-new image of Olsen in her new Scarlet Witch costume first seen in the trailer.
"I don't know who's more powerful than Wanda. Meeting the Wanda Maximoff at the end of Endgame would have been a lot for Strange. Who comes out on top as the most powerful being in the universe? Maybe we find out at the end of the movie."
While he coyly said he was unsure what character holds more power than Wanda, Palmer semi-backtracked by teasing the question as a pivotal plot point in Multiverse Of Madness. Both Maximoff and Strange will be emotionally drained by their personal lives at the start of the film. For one thing, Empire's new still of Wanda from the film showcases her in an emotional light, perhaps still grieving the events of WandaVision. Meanwhile, Strange sees the love of his life (played by Rachel McAdams) marry someone else. These instances alone will play into how the duo flaunt their powers.
Based on past films and television shows, it's clear that Wanda possesses the largest pool of raw power in the MCU, especially in her full Scarlett Witch mode. Meanwhile, Strange has tapped his genius-level brain to harness ancient sorcery. While Wanda may be more powerful, Strange's ability to control his magic puts him at an advantage. Theories have hypothesized that Doctor Strange in the Multiverse of Madness will see Wanda step into a villainous role against Strange, setting up an all-out brawl between the powerful pair. Of course, whether their face to face or side by side, witnessing the dynamic duo spell-cast onscreen together will be a magical treat when the film opens on May 6, 2022.
Next: Doctor Strange 2: How Patrick Stewart Is Back In The Multiverse Of Madness
Source: Empire
Doctor Strange in the Multiverse of Madness (2022)Release date: May 06, 2022
Thor: Love and Thunder (2022)Release date: Jul 08, 2022
Black Panther: Wakanda Forever/Black Panther 2 (2022)Release date: Nov 11, 2022
The Marvels/Captain Marvel 2 (2023)Release date: Feb 17, 2023
Guardians of the Galaxy Vol. 3 (2023)Release date: May 05, 2023
Ant-Man and the Wasp: Quantumania (2023)Release date: Jul 28, 2023
Daisy Ridley Has Clever Response When Asked About Star Wars Return
About The Author
Robert Peterpaul (188 Articles Published)
Robert Peterpaul is a Movie/TV News Writer for Screen Rant. He's currently the host of The Art of Kindness podcast, which aims to showcase celebrities using their platform to make the world better. Peterpaul has been a professional Writer/ Editor for over eight years, writing for high-profile publications like HuffPost, Backstage and HOLA! USA, where he served as the Weekend Editor for six years. Robert has also worked on various television shows and films, including: NBC's "America's Got Talent" and "Access Hollywood." When he's not writing about entertainment, he's entertaining. Robert has appeared in films like James Franco's "King Cobra," TV series such as Amazon Prime's "New Dogs, Old Tricks," and ad campaigns for brands like T-Mobile. He also has a long-running career in the theatre, getting his start Off-Broadway when he was child. Speaking of childhood, Robert's second home growing up was blockbuster, where he rented "The Goonies" more times than any customer (always with a side of Sour Patch Kids, of course). His undying passion for entertainment and storytelling continues to thrive. He thanks you for reading and hopes you follow your bliss. You can follow him on Instagram/Twitter @robpeterpaul and at www.robertpeterpaul.com.