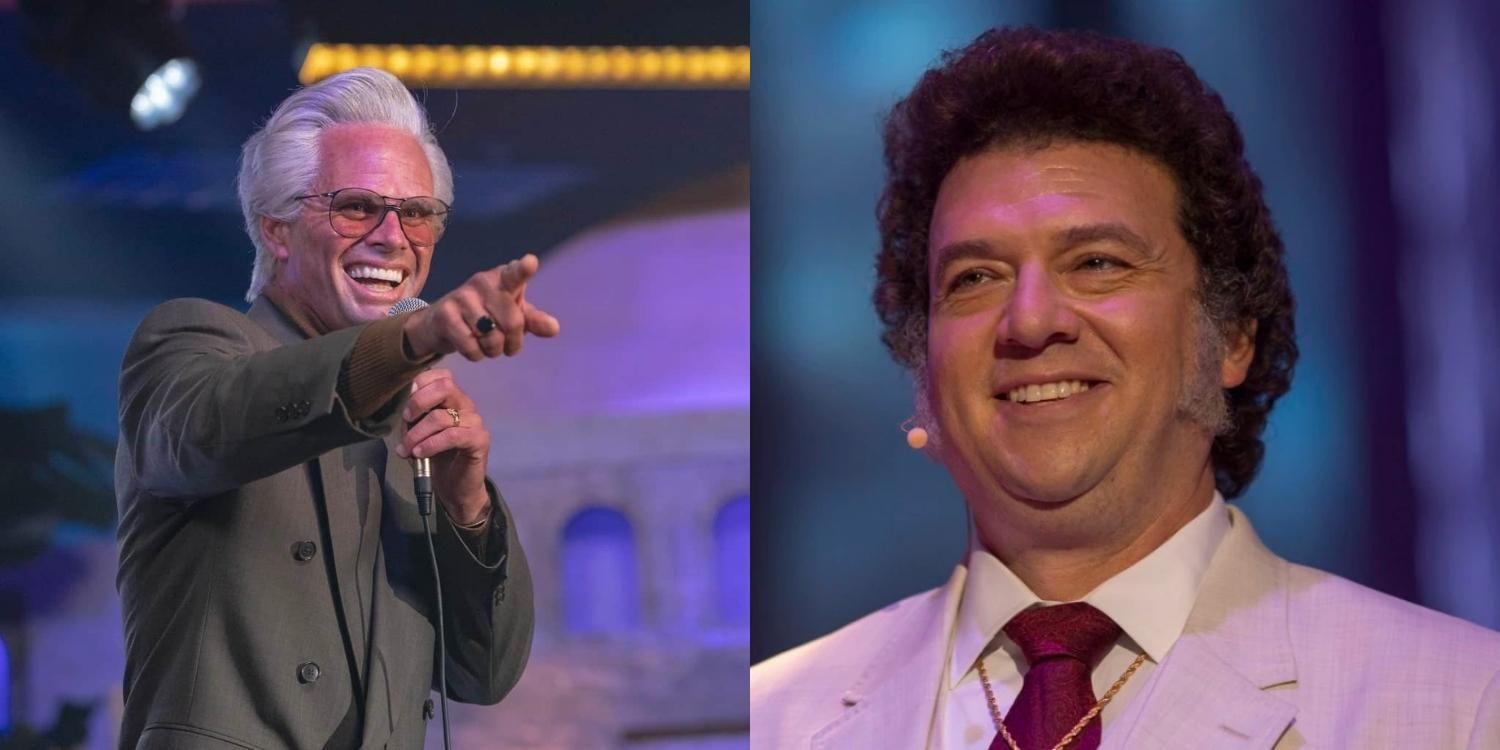 The Righteous Gemstones, the comedy series from HBO, has a sensibility all of its own. With its emphasis on a family of televangelists and their various antics, it obviously has characters that are larger-than-life, most of whom are prone to either taking themselves too seriously and acting like fools.
RELATED: Which The Righteous Gemstones Character Are You, Based On Your Zodiac Sign?
The true brilliance of the series, however, lies in its cast's ability to mine their characters for such hilarious comedy. Thus, it is worthwhile to take a look at the various places that they have appeared, in order to fully appreciate what it is that they bring to the table.
SCREENRANT VIDEO OF THE DAY
Danny McBride – Eastbound & Down
Danny McBride has played many outlandish characters, and his character of Jesse Gemstone is definitely at the top of the list, full as he is of bluster and arrogance. Viewers are no doubt familiar with the other HBO series that McBride has starred in, including Eastbound & Down, in which he plays a baseball player who has to return to his hometown as a substitute teacher. As is usually the case, McBride's character, and the series as a whole, is very abrasive and irreverent toward anything resembling respectability.
John Goodman – Roseanne
John Goodman has been in many hilarious roles, but arguably one of his best-known is as Dan Conner in Roseanne. This is the role that solidified his presence in the television imagination, and it showed that he had what it took to be a tremendous popular culture dad. Whereas Roseanne was always abrasive and prone to temper tantrums, Dan was something of a moderating influence, providing a source of stability for all of the other members of the family. There are shades of Dan in his character Eli, the patriarch of the Gemstone family.
Adam DeVine – Modern Family
Modern Family is widely seen as one of the best sitcoms of the 2010s, and it's not hard to see why. It has a particular comedic sensibility that allows the viewer to think the best of the characters. Adam DeVine notably played the character of Andy Bailey in that series, someone who was a genuinely good guy just trying to find love. He brings some of that characterization to bear in the character of Kelvin Gemstone, someone who just wants to get his father's love and approval.
Edi Patterson – Knives Out
Even in a series that is renowned for its outlandish characters, Edi Patterson's character of Judy Gemstone is something else. As the most ignored of the family, she tends to act out and to do and say things that are truly ridiculous.
RELATED: The Righteous Gemstones – The Main Characters, Ranked By Funniness
Patterson has had a very well-established presence in movies and TV, but she is probably most familiar for appear the great murder mystery movie Knives Out, in which she played the housekeeper for the murder victim Harlan, someone who is herself killed after she tries to blackmail the murderer.
Tony Cavalero – School of Rock
Keefe Chambers is one of the stranger characters to appear in The Righteous Gemstones. As a reformed Satanist, he looks at Kelvin as his spiritual leader, and is willing to do and say whatever he is commanded. Cavalero has been in several movies and TV shows during his career, but arguably one of his most high-profile roles was in the comedy series School of Rock, in which he plays the key role of the teacher who teaches the students how to play together as a band.
Walton Goggins – Vice Principals
There are many bizarre men and women who appear in The Righteous Gemstones, and Walter Goggins brings a manic energy to his character of Baby Billy, Eli's brother-in-law and a constant thorn in his side. However, this isn't the first collaboration between McBride and Goggins, because they also both appeared in the acerbic and blunt-edged comedy Vice Principals (also on HBO). Goggins plays the character of Lee Russell, one of the teachers whose egomania leads him to do many terrible things in pursuit of the principal's job.
Cassidy Freeman – Longmire
While Jesse is something of a boor, he nevertheless manages to gain the unqualified support and love of his wife, played by Cassidy Freeman. Freeman gives her character an inner core of strength that is often disguised by her more submissive exterior. She has had a number of supporting roles through the years, but she is arguably best-known for her long-running role on the western series Longmire, in which she plays the character of Cady Longmire, a lawyer who ultimately runs for sheriff.
Skyler Gisondo – Psych
Like many of the other members of the Gemstone family, there's more to Gideon than meets the eye. He has a very hostile view of his father, especially considering what he sees as his hypocrisy, and actor Skyler Gisondo brings this out with skill and depth.
RELATED: 10 Best Shows Like The Righteous Gemstones
This isn't surprising, given that he has been in a number of prominent roles, though arguably his most notable is that of Young Shawn in the very popular series Psych, a role that he played in the fifth and sixth seasons.
Tim Baltz – Bajillion Dollar Propertie$
Despite her many issues, Judy seems to have cast a genuine spell on her fiancee, BJ, played by Tim Baltz. Baltz has had a number of notable guest appearances in various places, but he has had at least one notable long-running role, in the comedy series Bajillion Dollar Propertie$. In that series, he plays the character of Glenn who, like BJ, often struggles to fit into the business of real estate, in which his efforts to assert himself almost end up in ways that he didn't expect.
Dermot Mulroney – Shameless
Dermot Mulroney has a small role on The Righteous Gemstones, but it is an important one, as he is one of the rival ministers that the Gemstones are trying to push out. As is often the case, Mulroney brings a certain power and gravitas to the role. He did a similar thing in the series Shameless (one of the best Showtime dramas), in which he played the character of Sean Pierce, the love former love interest of the main character Fiona and someone who struggles with his own demons.
NEXT: The 10 Funniest Quotes In The Righteous Gemstones
Charlie Cox Worried His No Way Home Daredevil MCU Return Would Be A Letdown
About The Author Thomas West (890 Articles Published)
Thomas J. West III earned a PhD in film and screen studies from Syracuse University in 2018. His writing on film, TV, and popular culture has appeared in Screenology, FanFare, Primetimer, Cinemania, and in a number of scholarly journals and edited collections. He co-hosts the Queens of the B's podcast with Mark Muster and writes a regular newsletter, Omnivorous, on Substack.