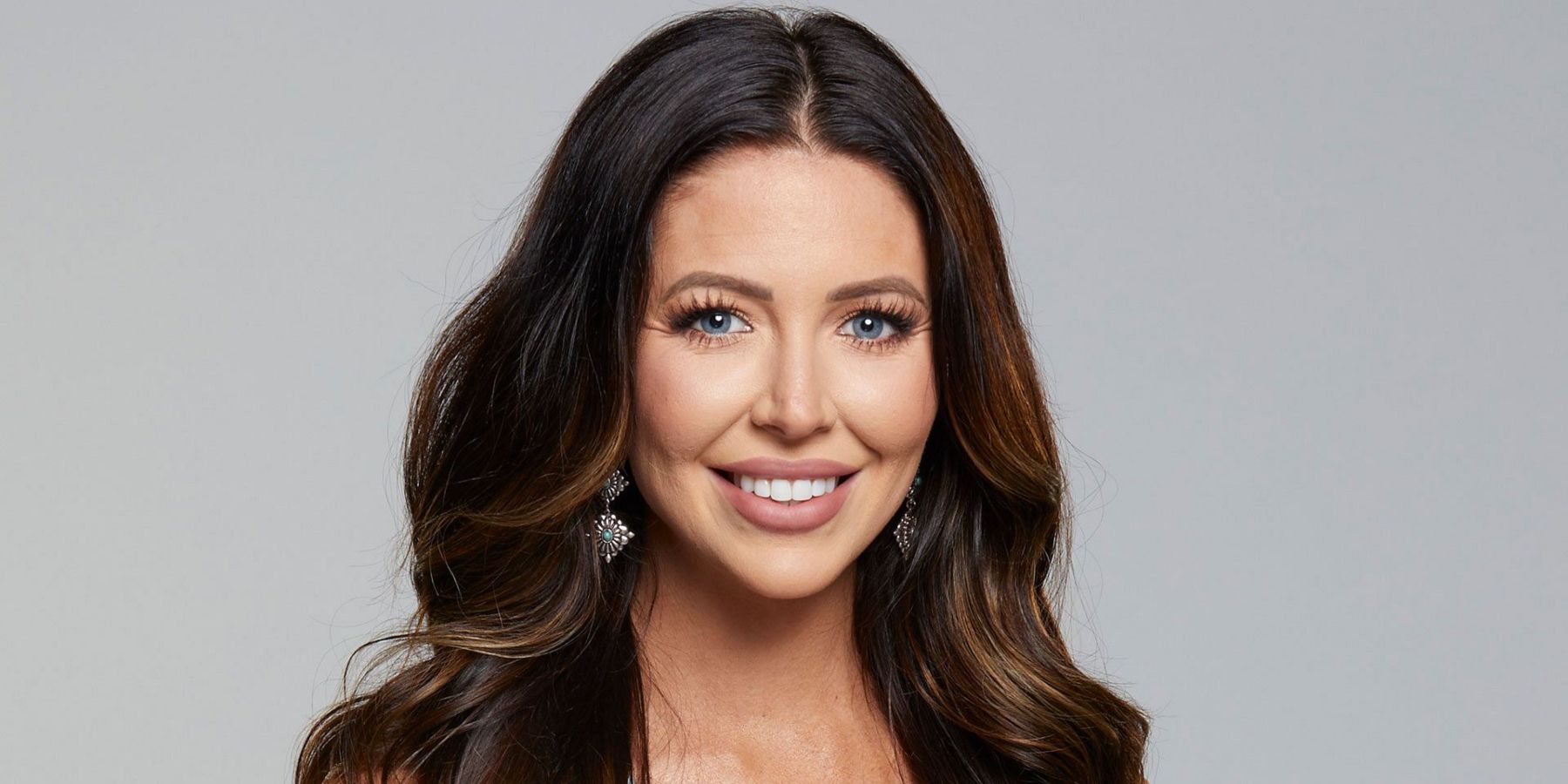 Holly Allen of Big Brother 21 shaded her former showmance Jackson Michie in a TikTok over the weekend, which he responded to with his own video.
Former Big Brother season 21 competitor Holly Allen shaded her ex-boyfriend Jackson Michie on her TikTok this past weekend. The pair were the final two of their season, with Michie ultimately taking home the grand prize money. The pair have since split, leading to tumultuous drama off-screen. Not long after entering the Big Brother house for the summer, Michie had a quick fling with fellow contestant Kat Dunn, but the two broke it off rather soon. Soon after, Allen caught Michie's attention and the two began a showmance.
Allen and Michie remained strong through the very end, bringing home the final two prizes. The pair decided to pursue their relationship outside the house, spending the holidays as a couple with their families and then getting approved for an apartment at the start of 2020. This ultimately led to the pair quarantining together once the COVID-19 pandemic began just a few months later. After their relationship became strained, the Big Brother couple publicly announced the end of their relationship in June 2020. Although their initial breakup posts were friendly and respectful, it seems the state of their relationship has shifted as time goes on.
Related: Big Brother: Holly Allen & Jackson Michie's Relationship Breakdown & Timeline
This past weekend, Allen went to her TikTok and shared a video shading a previous ex of hers. The text of the video read: "My ex and I broke up because of religious differences. Really? Yeah, he thought he was God. And I didn't." Although she didn't mention any names in the initial video, the comment section helped provide insight. A commenter asked how Allen had not seen this in the [Big Brother] house, and Allen responded, "I did see it but girl you cling on to ANY source of comfort in there. It's soooooo drastically different than real life."
It was just a matter of time before Michie saw the video and responded. In a minute-long TikTok on his own account, he went on to say his piece. "I've apologized to her privately – I don't know how many times, and publicly over a year ago," he said. Michie later said, "Just let me go and live my life." Allen's comment section of the original TikTok is filled with responses to Michie's that she has been responding to herself. One comment reads, "I just saw his response & the gaslighting is CLEAR AS DAY. If he can try to gaslight you in public like that I can't even imagine what he's like," to which Allen replied, "You have NO idea." The comments on Michie's own TikTok are all in support of him.
The issues in Allen and Michie's relationship obviously go deeper than what is shown through social media and their time on Big Brother. Stil, the two have managed to carry on with their lives since their separation a year ago. Hopefully, they are able to continue down that path and fully heal from their broken relationship.
Next: Jackson Michie Says He No Longer 'Recognizes' His Big Brother 21 Self
Source: Holly Allen/TikTok , Jackson Michie/TikTok
90 Day Fiancé: Ariela Butts Heads With Steven After He's Exposed By His Ex
About The Author Talia Bristo (14 Articles Published)
Talia Bristo is a Reality TV News Writer at ScreenRant. She has previously worked as the art editor for an issue of the online literary magazine, Superstition Review. Along with studying creative writing, she also loves reading and knitting.