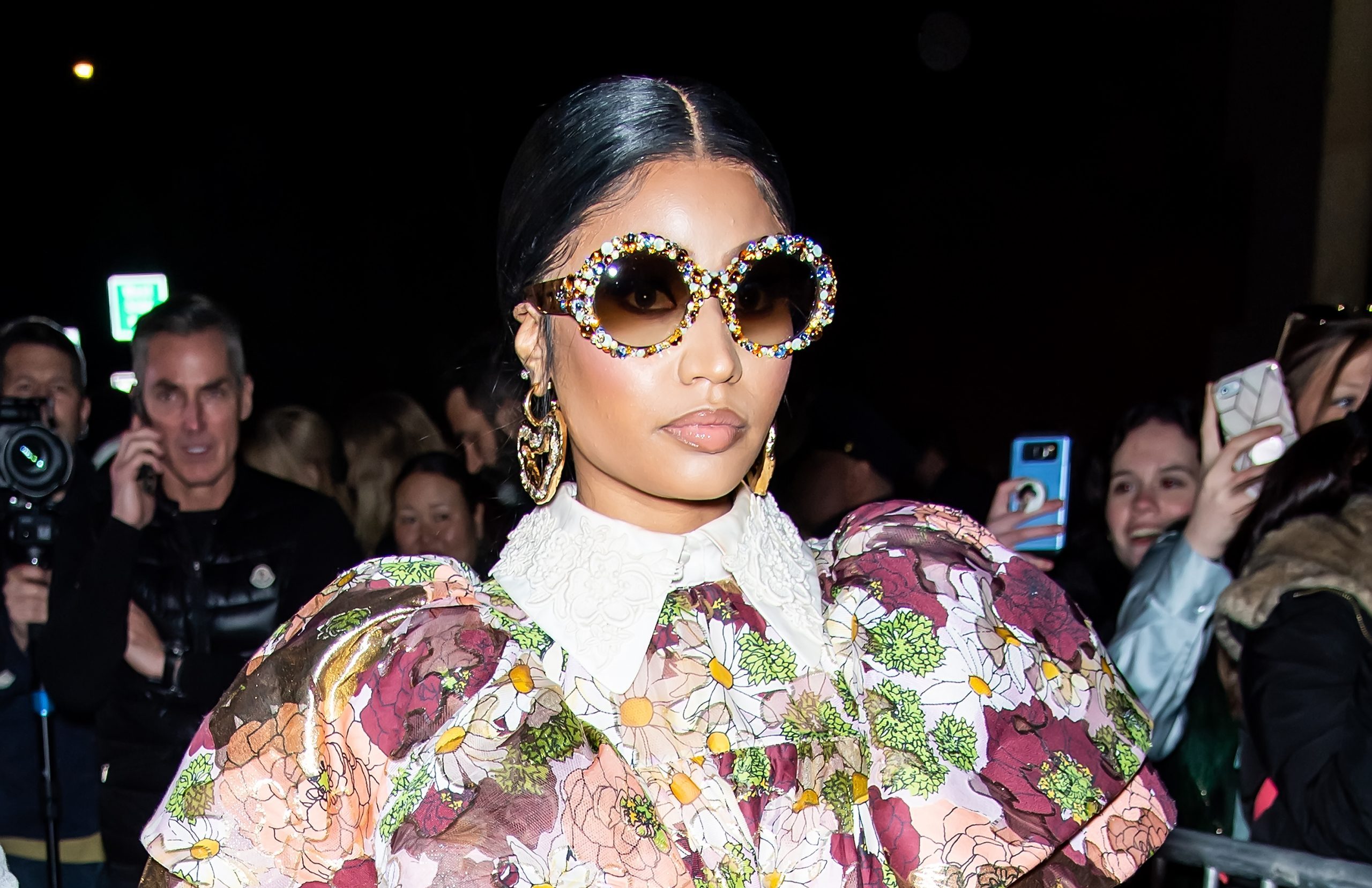 Nicki Minaj is taking on the role of Andiana Minaj! 
In part three of 'The Real Housewives of Potomac' reunion, Nicki Minaj made an appearance hosting and she brought the heat! Something that has never been done in Housewife history is a celebrity coming onto the show and sitting in Andy Cohen's seat. 
The "Anaconda" rapper blasted housewives Gizelle Bryant, Robyn Turner, Karen Huger, Candiace Dillard, Wendy Osefo, and Ashley Darby was first on her hit list! 
Behind the scenes of the reunion, Andy Cohen goes to Nicki's dressing room and tells her to fire away because these are her opinions so the housewives cannot be upset. Andy made it clear that Nicki had free rein to ask whatever and make her opinions known, then Minaj looked directly at the camera. "Everybody hear that? So don't be telling me that I did my job wrong — Andy gave me permission that I can take sides." 
Some issues Nicki made clear she wanted to address was Ashley Darby stirring up trouble on the girls' trip towards Wendy Osefo and her husband's alleged cheating rumors. Nicki also claimed that Ashley was doing Gizelle's dirty work. 
Minaj went in on Ashley's lack of a storyline because she was pregnant and breastfeeding the whole time. "My first question is, Ashley: First of all, I want to say I love seeing you with your boys. But to me, because you had just had a baby and you wanted to be home, rightfully so, with your babies, it seemed like you didn't have much of a storyline. So is that why you were willing to be Gizelle's sidekick and be shady to Wendy?" she asked.  Ashley definitely was shocked by the question as she was stumbling to find the right words, she answered, "No, no, no…" 
The final part of the reunion airs Nov. 28 with Nicki still hosting and firing away with more questions towards the ladies.