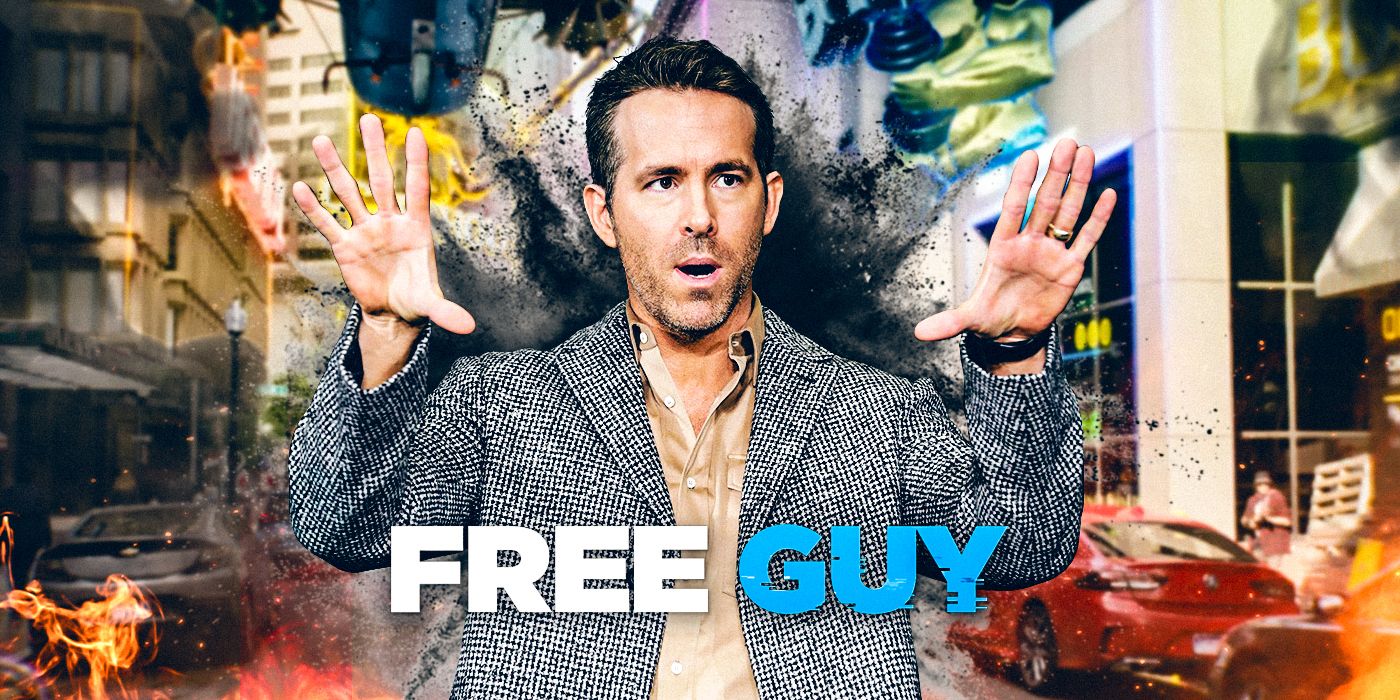 The heartwarming comedy is now showing exclusively in theaters
Ryan Reynolds released a tweet thanking his fans for the warm reception which his most recent movie, Free Guy, has received at the box office. The tweet reads "The reactions, and now attendance, have blown me away. Thank you. It's heartwarming to see so many people embrace heartwarming." In the tweet, Reynolds quote tweets a Deadline Hollywood tweet with a link to an article about how successful the movie has performed at the box office over the weekend.
Free Guy is indeed a heart-warming comedy about an NPC (non-player character) bank teller who exists in the fictional universe of an open world video game akin to AAA titles like Grand Theft Auto or Saints Row. Reynolds' character Guy is just living his best life as a vapid bank teller until one day when a PC (player character) recognizes that there is something different about him. She opens his eyes and makes him aware of the fact that he is a fictional being living in a fictional universe and that the game's creator wants to destroy his world. From there, they go on an epic quest to save the game in order to secure the continued existence of Guy and his friends.
Image via 20th Century Studios
RELATED: 'Free Guy 2': Ryan Reynolds Says Disney Wants a Sequel
As successful as the theatrical release has been, the movie was released at the same time as a serious uptick in Covid cases occurred due to the new and virulent Delta variant. If you scroll through the comments on Reynolds' tweet, you'll see many people lamenting the fact that they can't watch the movie right now because it's still not safe for them to go back to theaters. With any luck, Disney will make the movie available for streaming at some point in the near future. Until then, check out the tweet for yourself below.
COLLIDER VIDEO OF THE DAY
KEEP READING: Lil Rel Howery on 'Free Guy' and If He's Trying to Overtake Kevin Hart as the Hardest Working Man in Hollywood
Liam Neeson's Philip Marlowe Thriller Casts Diane Kruger, Jessica Lange and More as Filming Begins
But will they 'Taken'-ify this classic noir story?
Read Next
About The Author

Ashley Bubp (278 Articles Published)
Ashley has been writing about the gaming and entertainment industry since 2013 when she was a senior featured content contributor at DMFiat.com. She's covered a wide variety of news topics with a particular interest in the ever-expanding TTRPG scene on Twitch and YouTube. Outside of gaming and entertainment news, she has been a professional freelance copywriter for the last 10 years, has two short stories published in the Chimeraverse Short Story Collection for popular indie comic Incident Report, and is in the process of self-publishing her creative work on her still-under-construction personal blog.
More From Ashley Bubp Advertisement