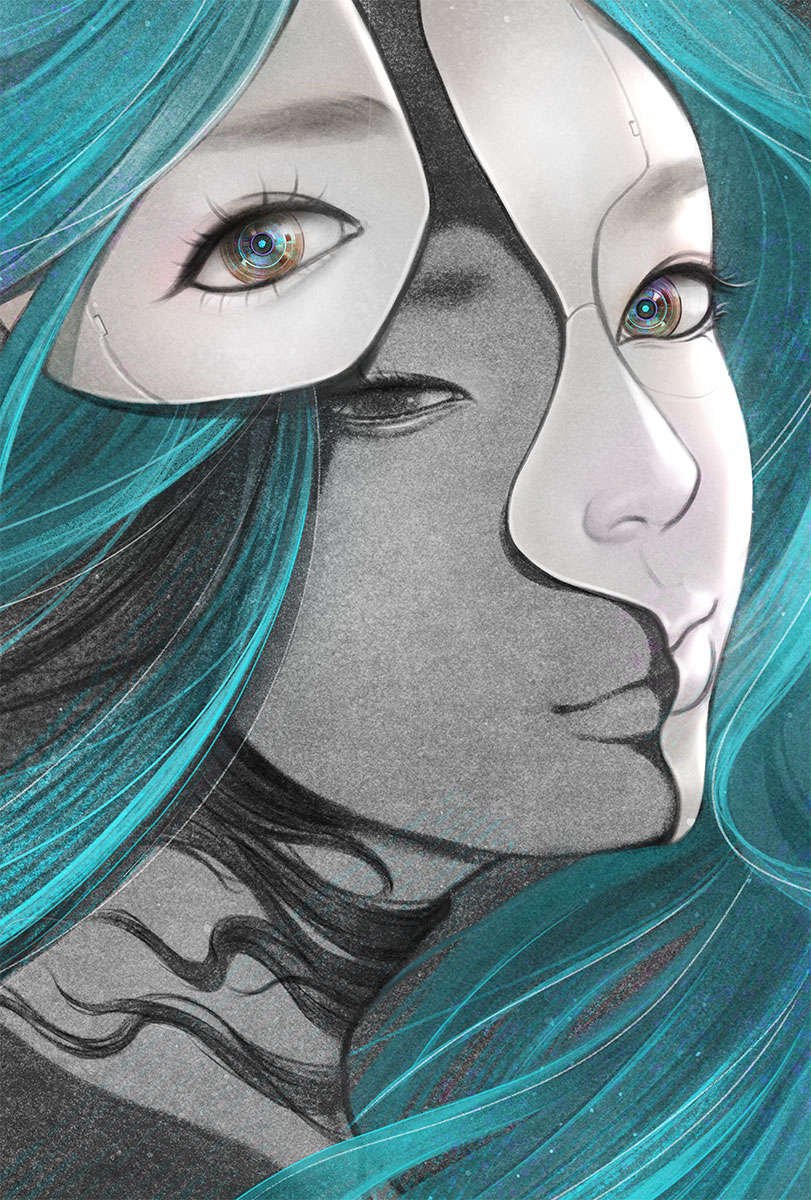 Hello, friends! We are pleased to announce that The Book Smugglers are finalists for the 2020 Hugo Award for Best Fanzine!
Every year, the Hugo Awards are administered and voted on by members of the World Science Fiction Convention (Worldcon). The Hugos are typically presented at the end of Worldcon weekend in late August–though this year, of course, things are a little different. The 2020 Worldcon, CoNZealand, scheduled for 29 July – 2 August 2020 in Wellington, New Zealand, has announced that they will be a "virtual online convention" without a physical convention this year due to the global COVID-19 pandemic (and we Smugglers respect and understand the decision from the CoNZealand committee–stay home, stay safe, wash your hands, and wear a mask, people!) 
Art by Reiko Murakami
We are thrilled to be included in the roundup for this year's finalists for Semiprozine–which includes Galactic Journey, Journey Planet, Quick Sip Reviews, the Rec Center, and Nerds of a Feather Flock Together. It's tradition for Hugo Finalists to provide sample work in the year's Voter Packet–this year, we've selected some of our favorite reviews. Whether or not you're a voting member of Worldcon, we hope you'll enjoy the selection of content we've put together below.
Thanks for your consideration–and we hope to see you on the live webcast!
YOU MIGHT ALSO LIKE
The Book Smugglers are Ana Grilo and Thea James: a duo of awesomely badass book nerds. We specialize in speculative fiction and popgeekery for all ages since 2008, and have been publishing speculative fiction and nonfiction since 2014.