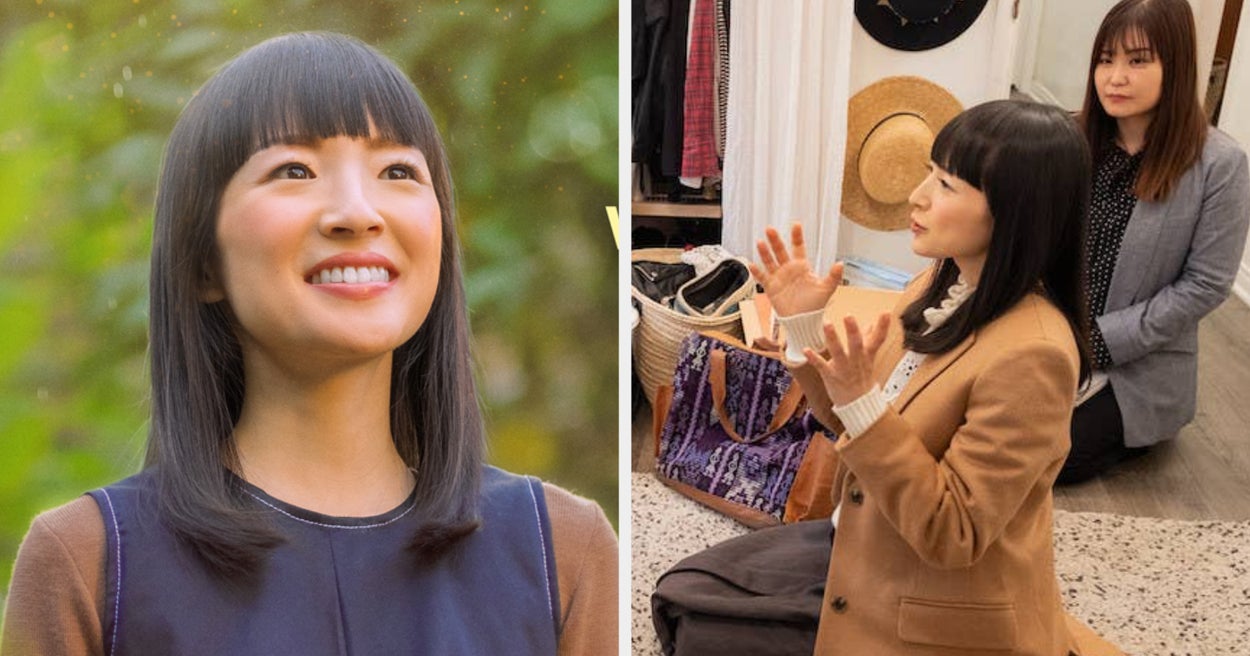 You're probably familiar with organization icon Marie Kondo.
Netflix / Via giphy.com
For those of you not in the know, Kondo has become a worldwide icon and bestselling author known for her philosophical approach to tidying up — only keeping things that "spark joy."
In fact, you may have seen her Netflix series Tidying Up with Marie Kondo back in 2019. Well, Kondo and Netflix have teamed up again, this time for a new show called Sparking Joy. Here's a look at the first trailer:
View this video on YouTube
Netflix
In this new series, Kondo goes beyond just helping people get their homes (and lives) together…
…because we'll get to see her apply her method to businesses, relationships, and communities as well.
And this time, we'll even get a look at Marie's very own home, and also meet her family!
Basically, the whole thing is bound to be sweet, emotional, and cathartic. So, get ready to toss out the junk and be inspired, because Sparking Joy drops on Netflix on Aug. 31!
TV and Movies
Get all the best moments in pop culture & entertainment delivered to your inbox.